Xbox Series X: Halo Infinite Limited Edition Bundle already listed by scalpers
Microsoft is about to create the perfect storm of FOMO. The Xbox Series X is already hard to come by thanks to hardware shortages. Now the company is gearing up to release a special Halo Infinite-themed console that will be limited by design.
The Xbox Series X: Halo Infinite Limited Edition Bundle was revealed this past week during Gamescom as a way to celebrate Halo Infinite's release along with the 20th anniversary of the franchise. The new console will launch on November 15, 2021 — 20 years after the release of the original Halo and a few weeks before Halo Infinite's launch.
Despite being months away, scalpers have already taken to online secondhand marketplaces to list the limited edition console. NPD Group's Mat Piscatella recently did a quick search on eBay, and already there are multiple listings for it. And they've got quite the markup.
The Xbox Series X – Halo Infinite Limited Edition was originally made available for pre-order for $549.99, and as you can it's listed with a nearly 100% markup. What's crazier is that a number of these listings have already been sold.
I think any actual gamer hates the idea of scalpers, but the the fact that people pay these outrageous prices just continues to encourage these people. Ebay and other retailers have taken steps to prevent pre-sale flipping with a specific policy that requires sellers to ship the preordered product within 30 days of the purchase. Considering the Xbox Series X – Halo Infinite Limited Edition is still months away, it's likely these listings will get taken down. Additionally, other retailers have tried to combat scalpers with things like randomized queues and limits on the number of an item you can purchase.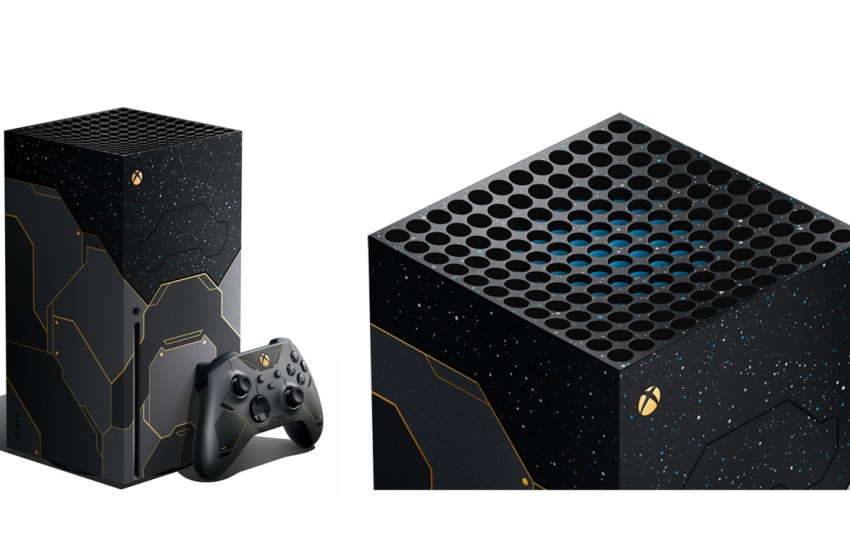 But even if they limited the Xbox Series X – Halo Infinite Limited Edition to just one or two consoles, it's already a scarce product by nature. Unless Microsoft makes enough consoles to meet the demand, we're going to continue to see scalpers take advantage of the market. And once the console is sold out for good, there will be no other choice but for desperate fans to pay these astronomical prices. It's easy to say just don't cave into the pressure, but if you're a huge fan and Microsoft stops shipping this limited edition console, you'll have no other choice.