Welcome to App Trigger, the App Trigger news and opinions site brought to you by the FanSided Network. App Trigger is dedicated to providing top-notch App Trigger news, views, and original content. This site also serves as a community for like-minded fans to come together to catch up on the latest news and to discuss their passion.
Meet the Team
Been writing about games since 2011, but have been playing them since the days of NES. Passionate gamer, avid sports fan, and Disney enthusiast. I have strong opinions about certain topics and love a good debate. Die hard Dallas Cowboys and Chicago Cubs fan. Lover of all animals, but particularly fond of Huskies. Proud father of a newborn baby girl.
Father, husband, writer, gamer, tinker, tailor, soldier, spy.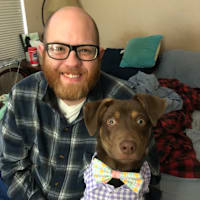 If I'm not playing games or writing about them I'm usually making a podcast with my wife (it's called Tessa and Elliot Argue).
I am a life long horror lover and gamer. I started loving horror and sci-fi at the ripe age of 8 and I've never looked back. As an independent contributor, I get to write about the things I love. Every day is Halloween in my world and I am the weirdo, mister.

Publisher and Funder at Space Explorists. Loves to write on eSports and Gaming and also interested in field of Science and Technology.
Video game enthusiast across all genres. Fledgling Twitch Streamer.
Sport's Media is my passion and I've been working hard to pursue my passion since 2016. I love everything football, E-Sports, basketball, Kansas City Chiefs, and San Antonio Spurs.
Colin Mieczkowski is a writer, content creator and former radio host who began covering mostly golf before shifting over to gaming, another longtime passion of his. He has covered a blend of traditional gaming and esports stories. Fantasy RPGs like Dark Souls and Bloodborne are among his favorite games and he also a huge fan of sports games like NBA 2K, MLB The Show, and any golf game essentially. He lists Journey as his favorite game of all-time. He's also a fan of the Chicago White Sox, Bulls, Bears, Northwestern, DePaul, and of course, golf. You can email him at gpcolin5598@gmail.com.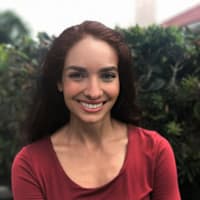 Shannon is a technology writer who loves everything about entertainment and gadgets. When she's not managing content on ReHack.com, you can find her writing for sites like VGR, Hackernoon, and KnowTechie in a cafe nearby.
Write for Us
We aren't called FanSided for nothing. Our network of sports, entertainment and lifestyle sites are powered by fans that want to cover their passions! Whether you are just looking to get your start in online media or you want to contribute to your favorite site as a hobby, FanSided wants to hear from you.
Whatever your goal, FanSided can help your voice be heard. If you are interested in writing for any of our sites, please be sure to check out our openings page and submit a proposal.
About FanSided
The idea of FanSided was born in 2007, when two brothers felt that their favorite team, the Kansas City Chiefs, was being under-covered by the mainstream media. Taking matters into their own hands, they launched Arrowhead Addict, a move that would spawn the creation of FanSided in 2009, a network of over 300+ fan-powered unique sports, entertainment and lifestyle sites dedicated to team-specific, sport-specific, genre-specific, and fanbase-specific coverage.
From sports, movies and TV to lifestyle and tech, FanSided has you covered.
Advertise/Contact Us
Let's stay in touch. If you'd like to advertise with us, partner with us or have feedback, please fill out our contact form.
Email us: apptrigger@fansided.com
Write us: Pro Sportority (Israel) Ltd. d/b/a Minute Media, 8 Yitzhak Sadeh St., Acro Tower, Tel Aviv–Jaffa 6777508, Israel
Legal Disclaimer