Animal Crossing: New Horizons celebrates Festivale today
Today is February 15th and you know what that means in Animal Crossing: New Horizons? You guess it! It's Festivale!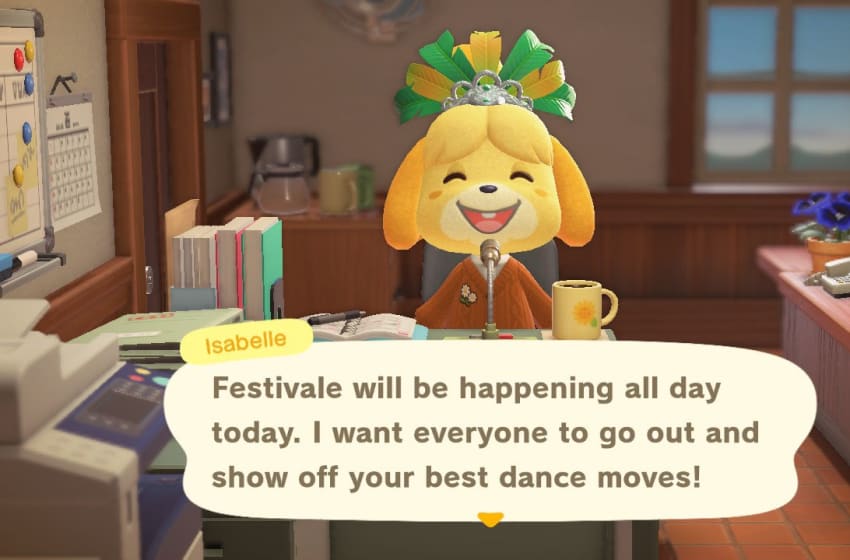 That's right, hopping into the game will start you off with a very festive look. Confetti and feathers will be in the air, just make sure you're snagging the feathers with a net. We'll get to why in a moment.
Before you start on the festivities, run yourself over to the stores. From the clothing shop, you're going to want to by one of the festive suits and headdresses, you'll need them to engage in the activity. Then, as a bonus, swing by the Nook shop and in the cabinet where you can get shovels and nets, there's a bundle of dances your character can learn. This is a thing you can only buy today so make sure you snag it.
Once you're done, head down to the town square where you'll find the most festive of feathery Festivale fellows, Pavé! And while Pavé has been in many Animal Crossing games in the past, in New Horizons, Pavé goes off.
Once Pavé sees you have the clothing needed to prove your party prowess (I promise I'll stop with the alliteration) he'll send you on a quest to bring him feathers. Three of any color. When you do, Pavé will bestow upon you a gift of that color from a large assortment of Festivale gifts. Anything from massive balloons, canopies, drums, confetti machines, dance stages, all sorts of stuff. The dance stages became my particular favorite after I found out that any villager that comes across it will stand in the middle and just start dancing.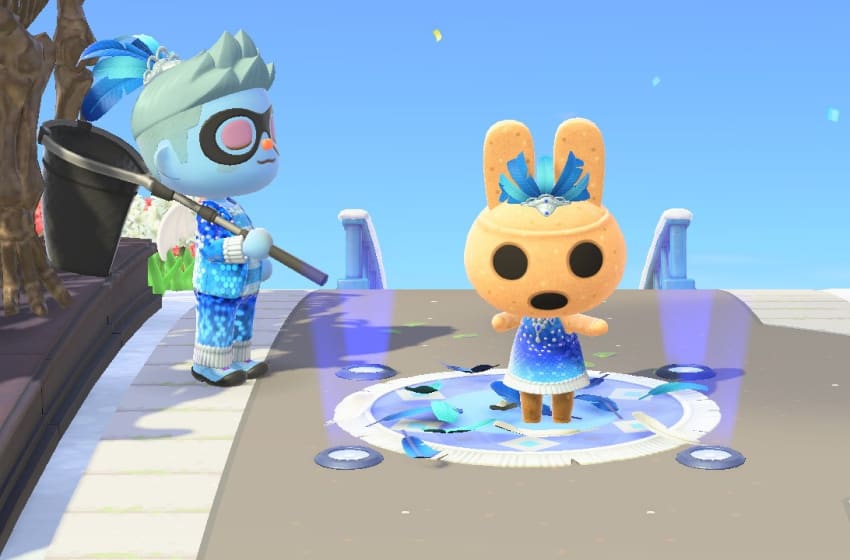 Eventually, Pavé will start requesting rainbow feathers. Rainbow feathers require one of each to make and when you grant on to Pavé you'll get a longer dance and one of the prizes like before except now they'll be a lot more colorful. Bring Pavé enough feathers, however, and he'll request THREE rainbow feathers.
When you grant him the feathers, you get the giant dance shown above as well as, easily, the most over the top item I've ever placed in my Animal Crossing island. A Festivale float. It's a whole, massive, golden, light up, music playing, parade float and it's amazing.
The items are all awesome and I think I may have over flooded my island with them, but it was pretty fun leading up to the silliest thing I've ever put on my island.
Just, again, if you missed it earlier, make sure that, if at least for this, you hop on today and get those dance emotes from the Nook store. You can see it in the video above of me doing two of them and they're so worth it.