Does MLB The Show 23 have Ranked Co-Op mode?
Baseball is a team sport and just like baseball, MLB The Show 23 may work better in a team as well. A good majority of video games are a lot more fun when you and a buddy can play together and MLB The Show 23 will have more options for you to do just that. New to this year's game, a Ranked Co-Op mode will be added in order to bring a more competitive atmosphere when playing with friends.
Co-Op was added to MLB The Show 22, but it wasn't what people were hoping for. In last year's game, you were able to play Diamond Dynasty mode with a friend and showcase your combined card collection. Unfortunately, this didn't pan out the way most expected and there were many issues that this feature faced, making the experience super unenjoyable. It also wasn't Ranked which gave a lot of gamers less of an incentive to try out the new feature. Hopefully Ranked Co-Op mode won't be as buggy, and gamers can play with their buddies and climb various tiers to become the best on the diamond.
Just like you would when you played a solo Ranked game and try and scale your way up Divisions, those same Divisions will be the ones you can try and climb in Ranked Co-Op. Not only will this feature add more of a competitive atmosphere to the game and have another reason to play with a buddy of yours, but this is also another opportunity to earn more in-game rewards.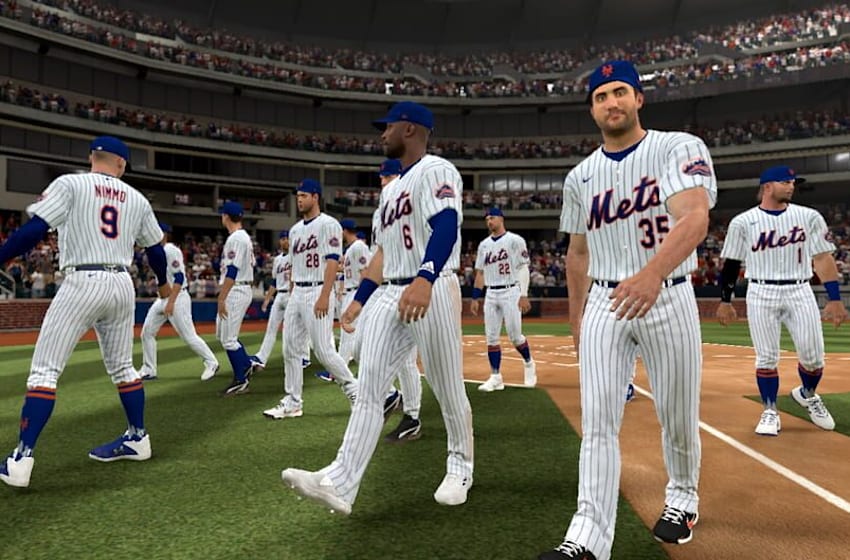 With all of the new additions and features that will be making their way into MLB The Show 23 this year, I am hoping that this game can pan out better than last year. A lot of the game's success will be relying on Diamond Dynasty. There are tons of new features headed to Diamond Dynasty this year and now the addition of Ranked Co-Op is just another things for gamers to get excited about.
There is a lot of good things that can go right and a lot of things that can go wrong. I have faith in San Diego Studios that they will get everything right because they will be focusing a lot of their attention on Diamond Dynasty this year more than any other given the number of changes that are coming.
If playing with another person is something that you do really well with then Ranked Co-Op is going to be the perfect game mode for you. Not only will you be able to climb the ranks competitively, but you will get even more rewards that you would not have otherwise been able to get in previous installments of MLB The Show, due to the fact that this is the debut year of Ranked Co-Op.