Street Fighter 6: How to join Open Beta
Street Fighter 6 is the next fighting genre game to be released by Capcom and the game will be available on June 2, 2023. With the release now less than a month away, Capcom will be hosting an Open Beta for gamers so that you can play the game a couple of weeks ahead of the release.
The Street Fighter 6 Open Beta will take place from May 19 through May 21. The Open Beta will be available on PlayStation 5, Xbox Series X|S, and PC. The good news is that you won't have to have a PlayStation Plus account or Xbox Live Gold account to access this beta. You will need these accounts for the full games release, however. Read on to find out how to join!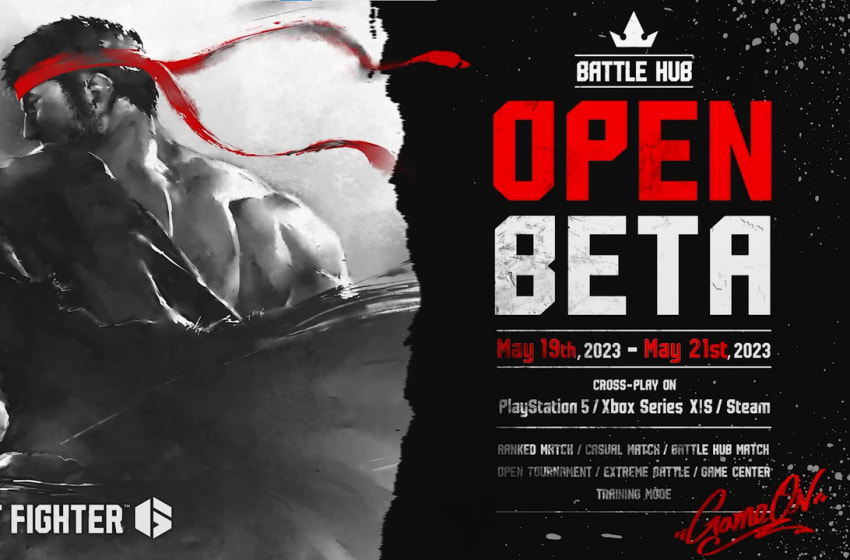 How to join the Street Fighter 6 Open Beta
This Open Beta will be featuring the same content that was in the Closed Beta back in December 2022. So if you didn't get a chance to play back then, this is your time.
If you are looking to join the Open Beta, you are first going to need to first register a Capcom ID on their official website and link your desired platform you plan on playing the Open Beta on. Once you have done that you are going to have to wait until May 16 to complete any additional steps.
May 16 is when you can officially start to pre-download the Open Beta via a link straight from their official website. As of right now you can view each platform of where the actual link will be located on May 16, but everything is grayed out. As early as May 16, head on over to the website and click on the respective platform you plan on playing the Open Beta.
You don't need to wait till May 16 to link and register your Capcom ID. This can be done as soon as today, and Capcom highly recommends that you do this in advance to ensure a smooth experience.
I always say if something is free, it doesn't hurt to try it out and see if you like it. If you are a Street Fighter fanatic and have played every Street Fighter video game, there is no doubt that you are going to pick up a copy of this new installment. If you are unsure of fighting genre games and would like to give it a try, that is one of the many reasons why Open Betas are held. Give it a try and see if you like it. Capcom will appreciate any feedback that you can give them. Another big reason as to why Betas are held.