Warframe: PS5 release, Deimos Arcana additions and more
Recapping the biggest takeaways from Digital Extremes' eighth Home Devstream for Warframe.
Warframe coming to Playstation 5 this year (Xbox Series X later)
To start things off strong, it has been revealed that Warframe is coming to the Playstation 5 later this year, showing off the performance and visual enhancements compared to the Playstation 4. It'll run at 60 frames per second, with better lighting, shadows, new landscapes, and new tech.
It was also mentioned that the account transition from the previous-gen— at least for the Sony side of things— should be mostly seamless. Trophy progress should be carried over after doing your last task. As for cross-save and cross-progression, it'll only be limited right now between the same console generations. PS4 and PS5 players can play with one another, and Xbox One and Series S/X players can do so amongst themselves.
It was also mentioned that Warframe will be coming to Xbox Series X as well, but at a later date.
Changes and additions to the Steel Path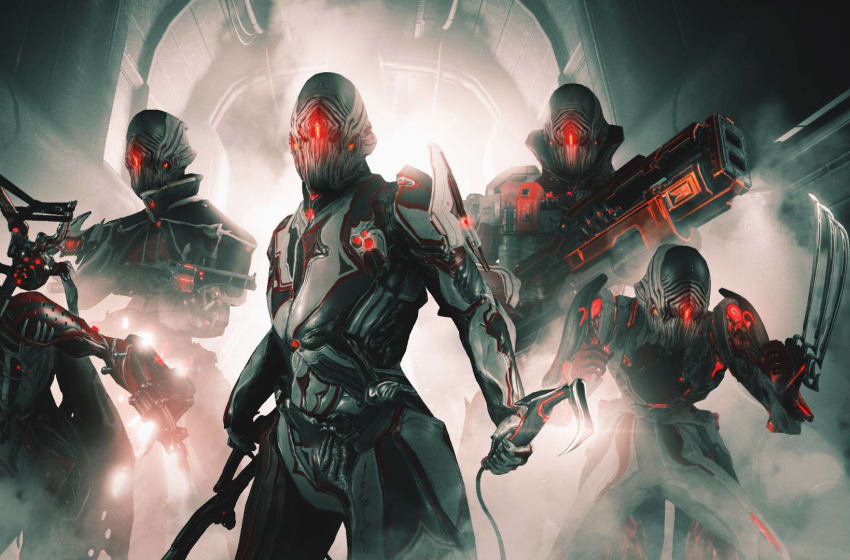 The Steel Path is a good enough place for players who have min-maxed builds to try out the lethality of. It is also the better mode to go to when farming for resources with the increased drop chances. However, at least in my time playing it, the drops for the steel essence were a bit too low for my liking and I'm fairly certain for other players too.
Coming to the Steel Path, and most likely to be with the Deimos Arcana update, are the return of the Stalker's Acolytes. They will serve as a mini boss of sorts with guaranteed essence drops. Before, they were the gatekeepers of the highly sought out "acolyte mods" like Argon Scope, Maiming Strike, and Weeping Wounds to name a few. Since the launch of the Heart of Deimos, their mods have been implemented as bounty rewards out in the Cambion Drift. Hopefully, though, these Acolytes won't be as tanky and tedious to take down like the Stalker can when he shows up in the Steel Path.
Teshin will also carry additional wares in his Steel Path storefront, with a weekly rare item. This means that the essence earned will have more uses now, but that also means players will need more of it. Also coming with this update will be Steel Path daily missions in the form of daily syndicate missions. They will have their own section in the alerts tab. These missions will also guarantee one essence per completion.