Best PC exclusive games of 2018: Pillars of Eternity 2 and more
We take a look at this year's best PC games that you can't play anywhere else, including Pillars of Eternity 2, Frostpunk, and more.
There were some amazing games that were released in 2018, spanning across multiple genres and platforms. One trend that has grown this past year is the increase in cross-platform titles, especially when it comes to indie games. Some of the best games of 2018 are cross-platform titles (largely in part thanks to the Nintendo Switch).
This ultimately resulted in fewer and fewer games exclusive to the PC. Which isn't a bad thing by any means – the more games people can experience on the platform of their choice, the better! However, there are still a number of noteworthy games that only PC gamers can experience. We've compiled a list of some of our favorite, arguably best PC games of 2018 that you can't play anywhere else.
We've only included non-VR games that meet the following criteria:
At the time of writing, the game must only be playable on a PC (Windows, Mac, or Linux)
No remasters, ports, expansions, or DLC for existing games were considered
Early Access titles were not considered
All on the list of best PC games of 2018 were ranked based on gameplay, story, polish, creativity, innovation, and personal taste, and are not ranked in any particular order.
BattleTech
Developer: Harebrained Schemes
Publisher: Paradox Interactive
Strategy games are a staple of PC gaming, and BattleTech brings another quality tactical strategy game to the platform's vast arsenal. This challenging, turn-based game is meant to be an adaptation of the old BattleTech board game, the foundation of the old MechWarrior games. BattleTech brings a new, solid entry into the military sci-fi franchise, blending the hard tabletop gameplay with XCOM style tactics.
But BattleTech takes its tactical gameplay to a complex, granular level well past that of XCOM. You can tell how much passion went into this game by the way it weaves together numerous detailed systems to form this chaotic yet beautiful tactical strategy game filled to the brim with detail.
While it struggles recently with poor patches and some efficiency problems, BattleTech is still one of the best PC games of 2018 when it comes to the strategy genre and all things mech.
Two Point Hospital
Developer: Two Point Studios
Publisher: SEGA
A spiritual successor to the 1997 game Theme Hospital, Two Point Hospital is a comedic simulation game tasking players with constructing and operating a hospital. Players must manage the hospital's rooms, amenities, staff, patient treatments to build up their hospital's reputation ranking and level as they complete various objectives and move onto new hospitals. Except your patients don't have pneumonia or broken bones. Instead, they suffer from light bulb heads, metallic gold skin, and "cubism."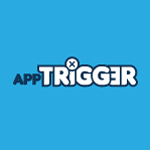 Two Point Hospital brings its predecessor into the modern gaming world, improving upon the original while staying true to its base gameplay ideas and dark humor. The result is an over-the-top, fun management game that is strategic but not overwhelming. Two Point Hospital is not an overly difficult management game but is definitely a comedic, enjoyable title that newcomers and veterans of the genre can appreciate.
Northgard
Developer: Shiro Games
Publisher: Shiro Games
Northgard was one of those best PC games list types that flew under many people's radars when it came out of Early Access this past March. It's easy to get lost in the fray when it comes to PC releases on Steam, especially strategy/management/city builder games. But what initially drew me to Northgard was its badass Norse mythology theme, including dire wolves, giants, undead warriors, and of course, the brutally cold winter.
While the theme will draw you in, the gameplay will steal you away. It's like Game of Thrones meets Civilization meets Age of Empires. Northgard plays like a slow RTS game, featuring numerous win conditions over its procedurally generated maps as your Viking clan fights for control of the continent of Northgard. It's not just about your armies either: Northgard is just as much about balancing your economy and other city building aspects of your clan as it is about fighting.
The game is simple to learn but difficult to master, with a user-friendly interface and a long and interesting story mode. It certainly doesn't hurt that the graphics are beautiful and that the soundtrack is killer too. Northgard provides a beautiful, balanced, and well-executed take on a classic genre that PC gamers and RTS fans should check out.
Frostpunk
Developer: 11 bit studios
Publisher: 11 bit studios
The first time I loaded up Frostpunk, I was immediately sucked into the frozen wastelands and before I knew it, five hours had passed. Released back in April 2018, Frostpunk is a survival-focused city building game where you play as the ruler of the last existing city on a completely frozen-over Earth. You have to manage your city infrastructure and resource gathering to ensure the survival of your citizens. Which of course means you have to make some difficult, morally grey decisions. Frostpunk is from the creators of the soul-touching game This War of Mine, after all.
Will you become a brutal dictator, using violence to keep the peace? Or will you turn your citizens into a fanatical religious cult? Will you enforce child labor? Will you build a cemetery for your dead or leave them in a pit in hopes of later harvesting their organs? Every decision adds up, with the ultimate goal of keeping as many people as possible warm and alive.
Frostpunk offers an interesting, and at times brutal, narrative in an immersive atmosphere coupled with great sound design and an intuitive UI. While other strategy games are caught up on war and map exploration, Frostpunk narrows its focus down to a small map with limited resources and no enemies other than the savage weather.
While at times it can be a bit repetitive, it certainly offers a morbid yet enjoyable look at the chilling horrors of society wrapped in a strategic city-builder. It's one of the best PC games of 2018 that I highly recommend you experience.
Pillars of Eternity II: Deadfire
Developer: Obsidian Entertainment
Publisher: Versus Evil, Obsidian Entertainment
Pillars of Eternity II: Deadfire had some high standards to live up to thanks to its predecessor. And while it may not have delivered on all fronts, as our reviewer found, it still stands as one of 2018's top PC exclusive titles. Pillars of Eternity II builds upon the lore of the first game, with an epic world slowly unfolding around you as you play through the game's rich narrative.
While at times the multiple subplots fail to tie together, the world building achieved by Pillars of Eternity II is excellent. With hybrid classes, an improved AI system, and ship battles, Obsidian has taken their already successful formula and built upon it, resulting in a fascinating adventure. What it lacks in character development, Pillars of Eternity II: Deadfire makes up for with epic, exhilarating moments that make it a worthwhile experience.
Return of the Obra Dinn
Developer: Lucas Pope
Publisher: 3909
It's not often we see a game as distinct as Return of the Obra Dinn, but Papers, Please developer Lucas Pope has proven once again that he is a mastermind of unique concepts. Return of the Obra Dinn sets players into the shoes of an insurance investigator dispatched to the Obra Dinn, a ship that mysteriously shows up after being considered lost at sea.
This first-person mystery adventure game focuses on exploration and deduction. At its heart, Return of the Obra Dinn is a puzzle game and a hard one at that. The writing and story are very well planned, almost like you're playing through a mystery novel (twists included). The soundtrack and voice acting are top notch, adding to the sense of mystery and intrigue. And lest we forget to mention its monochrome art style that relies heavily on the old-school technique of dithering, yet somehow includes just the right amount of detail for this unique first-person detective game.
Return of the Obra Dinn stands out amongst the crowd this year on all facets. It's like playing a Sudoku version of the game of Clue on a Commodore 64 backed by masterful sound design. This challenging puzzle game is easily one of, if not, the best of the best PC games of 2018.