NASCAR Heat Evolution Review: Coming In Dead Last
In its maiden voyage on current generation consoles, can NASCAR Heat Evolution find itself in Victory Lane? Or will it end up being left in the dust?
Developers: Monster Games
Publisher: Dusenberry Martin Racing
Release Date: September 13, 2016
The NASCAR video game license went through a good bit to get to this point. Ever since EA dropping support for the stock car racing juggernaut in 2008 due to poor sales, the games from developers like Eutechnyx have been middling at best.
This past May we were treated to what was assumed to be a great announcement. The NASCAR video game franchise was finally joining the PS4/Xbox One party, with Monster Games (the team behind Dirt to Daytona and the original NASCAR Heat games) at the helm.
What started out as a dream announcement just a few months ago has turned into an incredible nightmare for NASCAR fans eager to get their hands an authentic new game. NASCAR Heat Evolution isn't just merely disappointing. Quite frankly, this game should have spent more time on pit road before coming back onto the track.
Presentation
One of the most obvious complaints from people about NASCAR Heat Evolution before its release were the graphics. It was a pretty big concern of mine as well, but I wasn't prepared for what I witnessed.
The game looks like it came straight out of the previous generation of consoles. At best, it's comparable to NASCAR 15, which had a re-release on Xbox 360 and PS3 not even one calendar year ago. At times, last year's game on a previous generation of hardware looks better than this, which is just unacceptable.
Even before release, some screenshots and trailers hinted at it maybe being better in action. Instead, the final release contains some badly-unfinished textures and car models that are simply not good representations of their real-life counterparts. Damage also looks totally unrealistic, with tiny taps when attempting to draft causing major dents in the hood.
Some tracks look decent from long range; it's only when you're out on the pavement where you see a good bit of these problems.
Camera angles are also a big issue. It feels like the default camera is squeezed in too tight on the car. This makes it difficult to see around the low and high sides, and the hood and dashboard views don't help either. There's no higher angle to set to, and instead, you'll have to rely on a very small rear-view mirror that does more harm than good.
NASCAR Heat Evolution's menus and in-game HUD are very bland. That said, the HUD is the lesser evil of the two. Button presses can bring up other information such as the condition of the car and a small leaderboard. The absence of a track map is an odd choice as well, as that would have been very helpful to get a wider look at the race in question. There's no official soundtrack either, and you're instead greeted with some painfully generic instrumentals in menus.
It's a shame that level of detail didn't go into everything else the game has to offer.
That said, the presentation isn't all bad. There's no TV-like graphics package or commentary in this game; which can either be a pro or con depending on who you talk to. The game spits you right into the fray from the green flag onward. Aside from track sounds, you'll only be hearing the sound of your spotter barking into your ear whether to go high or low.
The authenticity of the game is also top-notch. Sponsors (non-alcoholic ones, anyway) are plastered all over the place via cars and billboards. It's a shame that level of detail didn't go into everything else the game has to offer.
Gameplay
Here's where things take a turn for the worst.
NASCAR Heat Evolution contains two types of physics settings, and they're both on completely different ends of the spectrum. Normal mode, which is simply an arcade setting, has less of an emphasis on total control. If anything, it's almost like driving on cruise control at nearly 200 miles per hour.
…I found it very easy to go full throttle around the entire [Charlotte Motor Speedway] track. No brakes, no letting off the gas, no nothing. No sort of challenge whatsoever.
I'm not even joking, either. While playing on the setting at Charlotte Motor Speedway, one of the largest tracks in the game, I found it very easy to go full throttle around the entire track. No brakes, no letting off the gas, no nothing. No sort of challenge whatsoever. I can understand this being a casual mode, but this sort of negligence as to how actual driving works is outrageous. Multiple people have reported the same issue post-launch, with some ridiculously low times being recorded on some tracks.
Simulation mode is the other side of the coin, and it might be even worse. When on this setting, it feels more like actually driving, but it's very easy to lose control. One false move and you're into the wall, and that might as well spell the end because you won't be catching up. It's likely that this mode is better with a wheel rather than a standard controller.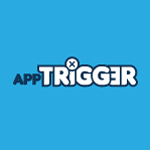 Cautions are also nonexistent in the game's default settings, which means you have to manually set race lengths to allow for the yellow flags to occur. This may seem like a minor annoyance to some, but cautions are usually expected in a NASCAR game, regardless of how short or long the race ends up being. Also, you'll also have to manually change settings for car wear which, again, feels like it should be implemented as a default setting.
The adaptable AI being decent is the nicest thing I can say about NASCAR Heat Evolution's gameplay. At times they will actually challenge you, even at normal settings. Sometimes it's hard to pass when things go to three-wide racing, which is how it should be. There are other times when they'll just slam into you when you're trying to pass, almost like they're trying to take you out for good. Car setup can also be completely customized before a race, and it's a surprisingly deep experience for those wanting who like tinkering around.
Other Game Modes & Extras
Another thing NASCAR Heat Evolution desperately struggles with is keeping users engaged in their various modes.
…it's very annoying that tracks like Bristol and Talladega require a grind in order to play on single player modes.
Career mode is easily the best of the bunch, but it's also not deep enough to maintain interest. There are no in-depth statistics and the creatable avatars look like creepy plastic dolls, rather than serious NASCAR drivers. It's serviceable at best, with unlockables to keep one busy for a little while, but nothing further than that.
Speaking of unlockables, this game has quite a good bit of them. From the get-go, only six of the advertised 23 tracks are available in the game's quick race mode. The others will become unlockable as users play the game. It's nowhere near as egregious as microtransactions, but it's very annoying that tracks like Bristol and Talladega require a grind in order to play on single player modes.
Because of this, season mode takes a massive hit. Until you unlock more tracks, longer seasons (including a Chase For The Sprint Cup Mode) won't be available. This is incredibly frustrating for those wanting to hop right into a Chase or even a full regulation season, in that they'll have to play the same six tracks over and over to move ahead.
Of course, the game isn't completely devoid of DLC and microtransactions. It mainly takes a toll on the game's challenge mode, which has a $1 DLC pack of four challenges. There's no reason for any sort of bonus challenge mode to be left behind a silly $1 paywall, especially when a Toyota-sponsored set of challenges and paint schemes are free to download.
All other content primarily consists of paint schemes, which adds nothing new to the game. It's surprising that these weren't unlockable like nearly everything else.
…trying to catch up to other players going at full throttle turns into a meaningless exploit after a while.
By far, NASCAR Heat Evolution's worst game mode is the online multiplayer. While up 40-player online sounds like an interesting concept, it turned out to be a complete disaster in practice. Getting even close to 40 people in a lobby is nearly impossible. Even when I got maybe 20 or 25 folks in a race, servers lost connection nearly every time in the PS4 version. It also doesn't help that as I'm writing this, not even 100 people are playing NASCAR Heat Evolution online on the PS4.
Since online is server based, you'll be at the mercy of hosts as they determine race rules and settings. In that case, the "No Rules" lobbies should just not exist at all, since most of the time races are short, and cautions are scarce because of it. Most races end up becoming absolutely chaotic. While fun for a short time, trying to catch up to other players going at full throttle turns into a meaningless exploit after a while.
NASCAR Heat Evolution
Monster Games
4
For every step forward NASCAR Heat Evolution takes, it takes about four or five back. Somewhat challenging AI and a decent career mode are overshadowed by horrific graphics and gameplay. Combine that with a very bad online experience, and you get easily the worst NASCAR game made in several years. Those expecting a true racing simulation should stick to older titles or even the NASCAR mode in Forza 6.