Halo Infinite: Fan favorite game mode returns in Season 4
343 Industries have announced that Season 4 is less than a month away and will begin on June 20, 2023. When a new season, we can expect some new additions to be added to the game, including the return of one of Halo's most loved game modes.
The Infected game mode will be making a return to Halo Infinite as part of Season 4. If you are not super familiar with what the Infected game mode is all about, let me explain.
Infected puts two teams against one another. On one side you have the survivors and on the other side you have the players that have been infected. The infected can also be looked at as zombies who are trying to infect the opposite team.
If you find yourself as part of survivors, you typically only have shotguns to try and defend yourself against the opposing teams. As a member of the Infected team, you are given Energy Swords to try and kill as many survivors as you can. If you are infected and kill and member of the survivor's team, they become infected and join the infected team. As more members of the survivors are killed, the infected team continues to grow. Survivors win as long as they can remain uninfected by the time, time expires. Infected win if they can successfully turn all the survivors into one of them.
If the Infected game mode sounds interesting to you, you will have the opportunity to play this game mode when it goes live in Halo Infinite Season 4 on June 20.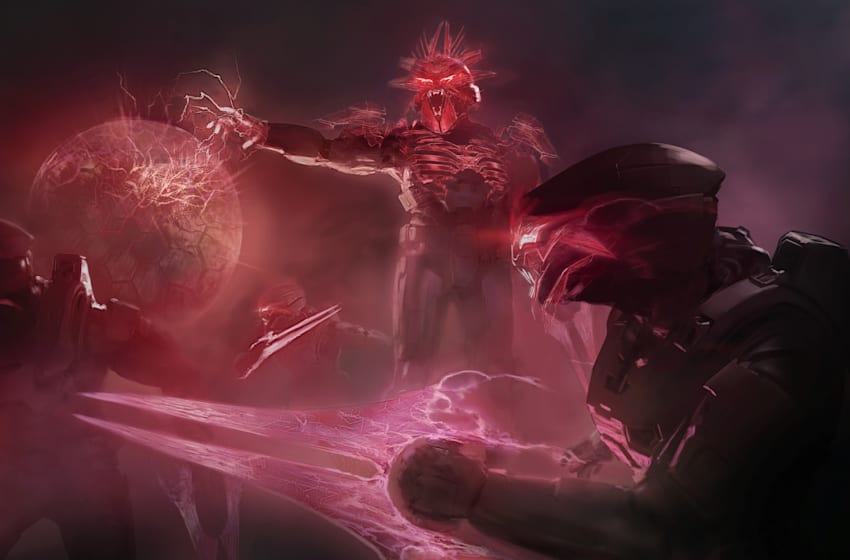 Infected isn't the only new thing coming along for the ride in Halo Infinite Season 4. Career Rank will also be new and is a new progression system with military ranks. The full list of everything coming in Season 4 was discussed with the latest Spartan Chatter over on YouTube.
However, before any of Season 4 begins, you can get your hands on the first Bonus XP Weekend that will take place on June 2 and run through June 4. I guess you can say that will act as the appetizer before the main entree is released.
Are you excited as for what is to come with Season 4? Were you a big fan of the Infected game mode in Halo or is there another game mode that you were hoping to see added to Halo Infinite?