Sledgehammer Games Twitter account accidentally got itself banned
You think it hasn't been your day, your week, your month or even your year? Try being responsible for getting the Sledgehammer Games Twitter account banned.
Things are not going that well for Sledgehammer Games. Reports indicate that they have been pulled as the lead developer of the Call of Duty franchise for next year's title, and instead becoming a support studio for Treyarch as opposed to Raven who had previously usurped Sledgehammer as a lead title on a triennial basis.
You think that would be enough for Sledgehammer Games to have a rough week, especially with eyes on them from outside members of the games industry looking into the disarray of the Call of Duty franchise by Activision's studios. It could be worse; you could have your corporate Twitter account for the company banned at the same times as rumors swirl.
Very early this morning, Resetera member bananafactory noticed that the Sledgehammer Games Twitter account has suddenly vanished, with the Twitter handle indicating the page doesn't exist. Many had instantly feared the worst for the company considering the recent news, but Sledgehammer Marketing & Coordination Director Brian Miggels offered a much simpler answer.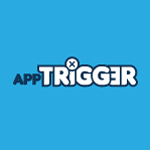 That's right; he accidentally listed the company's Twitter account's birthday based on when the company was founded. Unfortunately, if you are on Twitter and list yourself as younger than the age of 13, you violate their Terms of Service agreement. With this Call of Duty developer's founded date being August 28, 2009, you could put two and two together.
Though it is a major screw up at the wrong time for the company, at least Brian was quick to comment and turn it into a bit of a laugh. It reminds me of setting up the Twitter account for a FanSided Entertainment sister site I also run; Surviving Tribal.
Since it's dedicated to all things related to the show Survivor, I was responsible for setting things up on the site's socials, including Twitter. Instead of listing our start date of February 1, 2017, as our birthday, I put the airdate of the first episode back in 2000. Clearly, I had accidentally avoided a major disaster just like Sledgehammer found themselves in, making this a very relatable story.