Mortal Kombat 11 online stress test: Lots of test, but little stress
NetherRealm Studios held an invite-only online beta of its next big fighting game and with its beautifully gory and gut-wrenching presentation, set a solid framework for its online play.
If you signed up and were lucky to be picked for this past weekend's Mortal Kombat 11 online beta, you would see from the get-go that this game was in a fairly polished state. There isn't much to this beta other than to test the online functionality and netcode, see the depth of customization for characters, and to get a small taste of what the single player modes are going to be like.
You were only able to play as Baraka, Skarlet, and Scorpion. It's fair given that it isn't the final product or the pre-order beta. Before I even got into the matches, I lost myself in customizing the characters from their preset items, variation-specific moves, cosmetic colors and outfits, and their match intros and outros. Mind you, this was only a free beta with three characters.
Aside from the customization, online player matches comprised Mortal Kombat 11 play on Day One. Searching for players was quick and easy, and the matches, for the most part, were practically flawless. NetherRealm Studios delivered an online realm where players can't blame any losses due to lag or some kind of delay (unless the opposing player does have a faulty connection).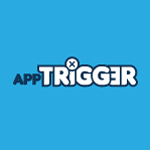 The icing on the cake was that you could opt to display connection quality and ping while playing online— a feature that should become a standard in all fighting games. It even displays whether you and your opponent are playing on a wired or wireless connection.
My only gripes or concerns with the game, which I am strongly certain will be tweaked in the final build, are the pacing of the matches and customization in ranked matches. Since the sprint and stamina mechanics are gone, the fights did feel slower. I'm also hoping that the gear system with perks and bonuses will not make it into the ranked mode. In Injustice 2, only the cosmetics carried into them, with all stats and perks set to default.
The next beta for Mortal Kombat 11 is on March 28 via pre-order. Unfortunately for Switch and PC users, they will have to wait until the full release. The full game will launch on April 23 for the Xbox One, PlayStation 4, Nintendo Switch, and PC.