Humble Monthly December 2016: Is The Subscription Worth It?
The last Humble Monthly bundle of 2016 has been released. But was this month's bundle of games worth the $12 subscription fee?
The past several months have been strong for the Humble Monthly subscription program. December 2016 teased us with another strong preorder bonus in Dragon's Dogma: Dark Arisen. This month's bundle, the last of 2016 and the 14th overall bundle, is now live for subscribers. If you are unfamiliar with Humble Monthly, this bundling service is similar to Loot Crate's mystery gift boxes but for digital games. For a subscription fee of $12 per month, subscribers receive digital keys to a bundle of "highly curated" PC games on the first Friday of each month.
However, this subscription service comes with a few caveats. In order to access each month's bundle, you are required to subscribe ahead of time. Plus, Humble hides the contents of each bundle from subscribers before they are released. The preorder bonus game(s) are the only clue as to what each monthly bundle will contain. Early subscribers gain immediate access to these preorder bonuses as well. My recommendation for these bundles is to take advantage of these known preorder bonus games to help you decide whether or not to subscribe each month, especially if you already have an extensive PC game collection.
Cost Analysis
Each month we analyze the Humble Monthly bundles, so be sure to checkout these detailed breakdowns to get an idea of the types of games that are usually offered. The table included below uses data from Is There Any Deal to highlight December's bundled games and their monetary values. It also shows each title's MSRP value, its lowest recorded price on Steam, and its lowest recorded price of all time. The average combined time to complete the game, obtained from HowLongToBeat, is also shown for each title when available.
This month's bundled games value at a total of $142.93 if they were sold at MSRP value. The total value of their historical low prices comes out to $63.08. Note that these totals do not include the value ofYojimbrawl since no price data is available for this Humble Original game. Compared to previous bundles' MSRP values, December's bundle is on the higher end. However, its historical low total value is comparable to most other monthly offerings.
Looking at the average completion time data, a large number of the games in this month's bundle do not have available data on HowLongToBeat. Dragon's Dogma: Dark Arisen is a decently long RPG, and The Flame in the Flood and The Escapists are pretty open-ended games that could result in lots of play time. Looking at user reviews, Mordheim also looks like a potential time sink, which comes at no surprise considering it's based off Games Workshop's tabletop game.
Bundled Games
December's preorder bonus game was Dragon's Dogma: Dark Arisen. This open world fantasy game combines action adventure role-playing elements with hack-and-slash combat. The player is able to customize their character and pick between nine different vocations, such as Warrior, Magic Archer, and Assassin. Dark Arisen's primary innovation is the "pawn" system. Players embark on their journey with three A.I. companions known as Pawns. These companions can be issued orders by the main player or fight independently and use customizable traits and abilities. These Pawns can also be shared with other players by connecting online, allowing you to borrow Pawns with specific skills sets based on your current mission.
The Escapists is an indie strategy and simulation game that puts players in the shoes of an inmate with one goal: escape prison! Players must carefully devise secret escape plans and craft items and weapons while avoiding detection from their captors. Balancing your daily routine and mundane duties with masterfully planning your escape is the key to freedom. Don't get the pixel graphics fool you, this game has a lot of depth. Featuring ten unique and fully operational prisons with a multitude of escape routes, jobs, and items, The Escapists certainly seems to have high replayability potential.
Game Workshop's classic tabletop game Mordheim comes to life in Mordheim: City of the Damned. In this turn-based tactical game, you lead your warband into battle against rival warbands on your quest to acquire the valuable Wyrdstone fragments. Customize your troops as they gain experience, upgrading their weapons and recruiting new units. While notably different from its preceding tabletop game, Mordheim: City of the Damned stands on its own with its combination of RPG elements and fast-paced tactical combat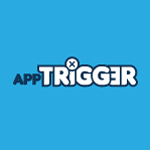 Hack the planet with Hacknet, a very niche but realistic terminal-based hacking simulator. Explore the mystery surrounding Bit's death, the hacker responsible for the creation of the world's most invasive security system. Using actual UNIX commands and "real hacking processes", you have to follow Bit's instructions to make sure that the Hacknet operating system doesn't fall into the wrong hands.
Western Press is jokingly referred to as the "most historically accurate frontier dueling game" available for PC. This indie multiplayer game pits players against each other in rapidfire 1v1 sprints: who can press a random string of ten buttons the fastest? Your controller is up to you: the game supports keyboards, joysticks of a kinds, dance pads, you name it. Travel the backwaters of a post-societal America in The Flame in the Flood, an indie survival adventure game from The Molasses Flood. Travel along a procedurally-generated river as your search for resources, craft tools, and avoid the not-so-friendly wildlife.
This month's Humble Debut title is the indie PvP strategy game Minion Masters. Drawing a questionable number of parallels to the mobile hit Clash Royale, summon waves of different minions to attack your opponent's base in fast paced head-to-head battles. Strategic minion placement and spell timings are the key to victory. Yojimbrawl is this month's Humble Original title. From the creators of Genital Jousting and Broforce come this local multiplayer samurai fighting game that draws resemblance to Nidhogg. Reflexes and "split second decision-making" are key to being the last samurai.
Final Verdict
October and November proved to be very impressive months for the Humble Monthly service. The preorder bonus titles were all very strong, with the bundles containing several popular and well-known indie titles from a number of different genres. December showed promise with Dragon's Dogma: Dark Arisen, who's historical low price is equivalent to the monthly subscription fee. The strong recent showing and enticing preorder title certainly drew in a number of subscribers, including myself. However, I felt that the other games included this month were quite mediocre.
The Escapists, along with Dragon's Dogma: Dark Arisen, show the most promise of the bunch. Hacknet and Western Press are relatively niche titles that probably don't appeal to a number of gamers. Even as a computer programmer, Hacknet doesn't seem like my type of game. The Flame in the Flood seems pretty interesting (I love the art style), but with the sheer number of rogue-lite survival games out there, it's hard to compete for my attention in that genre. Looks like Humble is going back to its roots of including at least one survival game in these bundles.
Probably the biggest disappointment for me were the Humble Original and Debut titles. Yojimbrawl being local multiplayer only is a bit of a downer. And while Minion Masters looks like it could be a ton of fun, I am struggling to see a real reason to play that over the already popular Clash Royale.
Hopefully January 2017 steps back up to the plate swinging. The preorder bonus next month is the fantasy action combat game Warhammer: End Times – Vermintide, complete with all DLC that totals to an MSRP value of $41.97. However, the game is mostly co-op based unless you don't mind playing with A.I. bots and the game's population has been dwindling since its release back in October of 2015. Perhaps the game will see a swing in popularity with the upcoming bundle? What do you think about this month's bundle? Will you subscribe to Humble Monthly next month?
The views expressed in this article explicitly belong to the author, and do not necessarily reflect the views of, nor should be attributed to, App Trigger or FanSided as an organization.