Games With Gold November 2016: Blood Dragon & More
Microsoft announces the Xbox Games With Gold lineup for November 2016, highlighted by the comedic 1980s parody shooter Far Cry: Blood Dragon.
Microsoft's Xbox Live Games With Gold program delivers four new games to the program this November. As announced earlier today on the Xbox Wire, the upcoming Xbox Games With Gold bundle will contain the usual two dedicated titles for both Xbox One and Xbox 360. Both Xbox 360 games are also playable on the Xbox One through Backwards Compatibility.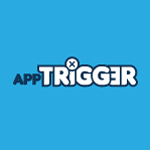 Similar to previous months, Microsoft has shown their affinity for wedging games from their ID@Xbox indie developer program into Games With Gold. Dungeon Bros ($19.99 ERP) is a new co-op dungeon crawler that will be available for download on Xbox One the entire month. This roguelike action RPG combines fast paced combat and lighthearted humor in a fantasy-rock metal crossover world.
Get ready to play detective and solve your own murder in Murdered: Soul Suspect ($19.99 ERP), available for Xbox One. Explore the land of both the living and the dead in this supernatural mystery thriller set in the historically creepy town of Salem, MA. This would have been a title well suited for Halloween, but will only be available for free from November 15th through December 15th.
Available on the first of the month on Xbox 360 and Xbox One is the punny point-and-click adventure The Secret of Monkey Island: SE ($9.99 ERP). Relive the classic story of the wannabee pirate Guybrush Threepwood in this remastered special edition of the 1990 LucasArts classic. Play as it was originally designed or enable the re-imagined art style, music, and full voiceovers in this updated remaster.
And finally, available on November 16th for both Xbox 360 and Xbox One is the highlight of this month's offerings: Far Cry 3: Blood Dragon ($14.99 ERP). This standalone FPS hits nearly every 1980's action movie cliché there is. Play as Sergeant Rex Colt, slaying cyborgs, mutants, and more in this neon filled imagining of the year 2007. If you love movies like Rambo or The Terminator, this over the top shooter will be right up your alley.
With a nice mix of genres and solid titles across both Xbox 360 and Xbox One, it's hard to pass up on this month's Games With Gold. And, you know, the fact that they are free for Xbox Live members doesn't hurt either.