The Last Guardian Faces (Maybe?) The Last Delay
Instead of talking about her family, when The Force Awakens' Rey said, "I know all about waiting," she was really talking about The Last Guardian.
So, here we are; it's the middle of September and The Last Guardian is inching closer and closer to becoming a reality. There's nothing stopping it now, right? Unfortunately for Sony, Team Ico, and Sony Computer Entertainment Worldwide Studios president Shuhei Yoshida, The Last Guardian will not make its latest release date projection.
According to Shu on the PlayStation Blog, The Last Guardian will be delayed an additional "few" six weeks, back to December 6. He makes sure to note "December 6, 2016," because I'm sure he had to convince fans it wouldn't be delayed for another extra year.
"Fumito Ueda, gen DESIGN and JAPAN Studio have a wonderful vision for The Last Guardian's touching, emotional journey of friendship and trust," Shuhei Yoshida wrote, "and we want to deliver the most polished experience possible for our fans who have supported us for so long. A delay is a difficult decision, particularly with this game, but we have encountered more bugs than anticipated while in the final stages of development. To ensure that The Last Guardian delivers on the experience that the game's creators have envisioned, we need to take the extra time to work on those issues."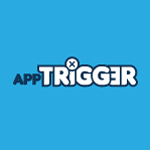 Looking at the release schedule ahead, perhaps it's best for The Last Guardian's chances of success to get that push into late December. Previously, its release date of October 25 was smack dab right in the middle of Civilization VI, Battlefield 1, World of Final Fantasy, Dark Souls 3 DLC Ashes of Ariandel, Titanfall 2, Skyrim Special Edition, and Call of Duty: Infinite Warfare.
Now with its projected release to cap off the AAA gaming industry's Christmas releases rush, it may have a better chance to breathe, not bogged down by the experiences of other games. If The Last Guardian is like other Team Ico titles, including Ico, then its subtle approach and harrowing adventure should not be rushed by the gaming audience.