Clash of Clans: August 2016 Balancing Update
Following a slow summer of updates, SuperCell reveals the game balancing changes being rolled out to Clash of Clans this week.
Earlier in the summer, the Clash of Clans development team announced their lackluster summer update. While none of those individuals changes made a big wave, the team followed that up with a tried and true fan favorite. To celebrate their 4th anniversary, the game provided a 1-week gem boost to all players for very lost cost.
All of this preceded the annual, month-long vacation that occurs in Finland. The development team was off on holiday during July, and all communication channels went quite. However, this week marks the start of what players are hoping is a massive five months ahead.
New Changes To Clash Of Clans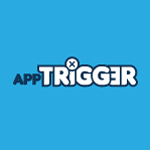 Four changes were announced this week on the dev team's blog:
Cannon Damage Increased – For cannon levels 11 through 14, the attack stats will increase. However they did not state if it would be an increase in speed, damage inflicted, or both.
Healers Trigger Air Traps – A brutal blow to most top level war attacks. The queen walk and bowler walks will not be more difficult to plan for as healers will trigger seeking air mines. One air mine will destroy a healer, so bring backups.
Miners are slowing down – Zipping under walls, the miner will now travel longer between buildings when attacking. This doesn't actually impact their strength. However, players will want to time the rest of their army accordingly in order to distract for miners or not get ahead of the miners, based on your strategy.
Eagle Artillery Delayed – The exact number difference wasn't released at the time of writing. After the update, the Eagle will activate only once a larger number of troops have been placed on the board. Players should focus on strengthening Phase 1 of their war attacks.
Beyond This Update
Outside of this week's updates, Clash of Clans fans should have plenty to look forward to in the months to come. Typically each fall, either September or October, has brought a massive update – such as Clan Wars. In addition the second annual Clash Con is rumored to be coming to the US in October or November. If the team learned from last year's event, the massive update will launch with the Clash Con spectacle.
And if all else fails, players are treated to a two week gem fest over the winter holiday season while the dev team is on vacation…again. Enjoy the clashing!