Humble Monthly August 2016: Is The Subscription Worth It?
Humble Monthly's August bundle was released today to subscribers, making for yet another underwhelming month in the subscription program. Was this month's bundle worth the $12 subscription fee?
In the drought of new summer titles, Humble Monthly just released its August 2016 Humble Monthly bundle. This marks the subscription program's tenth total month of service. For those of you unfamiliar with Humble Monthly, this bundling service leverages the recent trend of mystery gift boxes but for digital games. For a monthly fee of $12, subscribers receive the digital keys to a bundle of "highly curated" PC games on the first Friday of each month. However, the contents of each bundle are unknown beforehand, and you can only access that month's bundle if you subscribe ahead of time.
The only clue as to what each monthly bundle will contain is the announced preorder bonus game(s), which early subscribers gain immediate access to. My recommendation for these bundles is that if you already have an extensive PC game collection, then using the preorder bonus game to decide whether or not to subscribe each month is a decent benchmark. You can view a detailed breakdown of previously offered games and their values to get a better idea of what types of games have been offered.
Humble Monthly also recently introduced new multi-month payment plans for a "discounted rate." You save $1 for signing up for a three months subscription, $5 for 6 months, and $12 for one year. I put discounted in quotes because honestly the discount is minuscule and just disappointing. If you are a committed subscriber then this is great news, you might as well pay in advance. But in my opinion it's not worth taking the risk of committing to a longer subscription period with such little savings, and I would still recommend waiting to see what each month's preorder bonus is.
Using data from Is There Any Deal, the following table highlights the bundled games offered for this month, their MSRP value, and each game's lowest recorded price on Steam and its lowest recorded price of all time.
This month, the total value of the bundled games (if they were sold at regular price) comes out to $121.94, with the total of their historical low prices being $62.37. This puts the value of August's bundle on the lower end of the spectrum in terms of total bundle value. For sure the most valuable title is the Van Helsing series, which is three full games in one, but whose lowest historical value is not that much more than the subscription fee. Note that these totals do not include the value of Random Access Murder and DISC ROOM as these two games are not currently available for purchase separately.
The preorder bonus game for the August 2016 bundle is the Call of Duty: Black Ops III – Multiplayer Starter Pack. This regular $15 "game" allows players to play the ranked multiplayer game modes of Black Ops III without having to purchase the entire $60 title. However, when they say ranked multiplayer modes, they strictly mean you can access that mode and that mode only. You do not have access to any Zombies modes, custom multiplayer games, unranked servers, or the campaign. You also do not have the ability to Prestige (your level is capped at 55) nor the ability to start a new fresh profile. The general idea of the Starter Pack is a good one: some people just want to play competitive multiplayer and don't want to pay the full $60 for content they won't play. And if you decide you want the whole game, the upgrade will cost $45. But that doesn't excuse the fact that by restricting the level cap even for ranked multiplayer this essentially is nothing more than a glorified demo.
This month's bundle continues with the trend of including smaller indie titles, with the most notable being The Incredible Adventures of Van Helsing: Final Cut. This is the definitive edition of the action RPG hack-and-slash trilogy. You choose from one of six different classes for the monster hunter Van Helsing to master as you fight your way through the gothic metropolis of Borgovia. The game supports both single player and a number of multiplayer modes, with the Final Cut version adding new endgame features and an increased level cap. While Van Helsing is pretty standard fare for an ARPG, if you are a fan of the genre it's worth checking out. Though it's hard to compete with the new Diablo III season having just started.
The Jackbox Party Pack 2 is a local multiplayer party game that features five unique mini games for you and up to 7 of your friends: Fibbage 2, Earwax, Bidiots, Quiplash XL, and Bomb Corp. The game does not require a controller or mouse and keyboard, but instead uses your phone or tablet as the controller. This game is popular among streamers, as the game supports up to 10,000 spectators in a match and can affect some games by playing as members of the audience. This title is an interesting choice to include in a bundle of PC games since it's primarly meant for local multiplayer which logistically works better on a console platform.
Poi is an early access, indie 3D adventure game that is a " throwback to the 90s era of classic platforming games." The game seems to have a focus on exploration via platforming to collect explorer medallions along with additional challenge levels. The game has a very cutesy art style, and some of the screenshots remind me of Legend of Zelda: The Wind Waker. Just remember that it is in Early Access still and undergoing what looks like consistent updates from the developer.
Planet of the Eyes is another indie platformer adventure game, but with a 2D "retro sci-fi aesthetic". You play as a robot who has crash landed on the Planet of the Eyes, and you must search for other survivors through various physics based puzzles and platforming challenges.
Starward Rogue is an indie roguelite bullet hell RPG where you control one of six different mechs dodging your way through waves upon waves of enemies and bullets. The game has five difficulty settings, with each completion unlocking more and more secrets about the back story. If you enjoy games like Binding of Isaac or Enter the Gungeon, Starward Rogue is of a similar vein.
Random Access Murder (RAM) makes its release debut in this month's Humble Monthly bundle. You play as a robot trying to destroy other robots. But your weapons do not directly damage your enemies: instead they corrupt the enemy robot's data by causing memory leaks or different bugs. RAM is a fast-paced first-person arena shooter that supports online multiplayer across five different arena maps.
This month's Humble Original game is the dodge-'em indie game DISC ROOM. Again, little information is given about this game other than you control a character attempting to dodge an onslaught of flying lethal disks. Looks more like a pretty basic mobile game you might play while you wait at the doctor's office more than a PC title.
This month's bundle was again a disappointment. The most well-known title this month is nothing more than a paid demo, and the rest are all relatively unknown and/or underwhelming indie games. The only title of the bunch I have played before is the first game in the Van Helsing trilogy, which I did find enjoyable as a fan of ARPGs. But this was also before I started playing Diablo III, which I found to have much more polish and a better endgame. Poi looks like it has potential, but also appears to be very much still a work in progress. I have heard great things about The Jackbox Party Pack, but I feel like that title only appeals to a niche audience.
I was hoping that this month's would include a really solid newer title, something along the lines of Divinity: Original Sin. But instead the bundle is essentially just the Van Helsing trilogy plus small filler indie titles that most people have probably never heard of. Everyone has different tastes, but the past two months have been pretty disappointing and I am glad I was not subscribed for them. The best course of action continues to be subscribing based on the headliner preorder game, and viewing the other included titles as just added bonuses.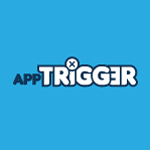 Next month's preorder bonus is the overwhelmingly positive reviewed SOMA (MSRP $29.99), a sci-fi first person horror game set below the Atlantic Ocean. From the creators of the chilling Amnesia: The Dark Descent horror game, SOMA looks like a truly terrifying experience. Personally, I am not a fan of the genre so will probably skip out on September, but this is probably one of the better titles they have had as the preorder bonus in several months. Let's hope this means next month's bundle is more akin to June's bundle than July's.
The views expressed in this article explicitly belong to the author, and do not necessarily reflect the views of, nor should be attributed to, App Trigger or FanSided as an organization.